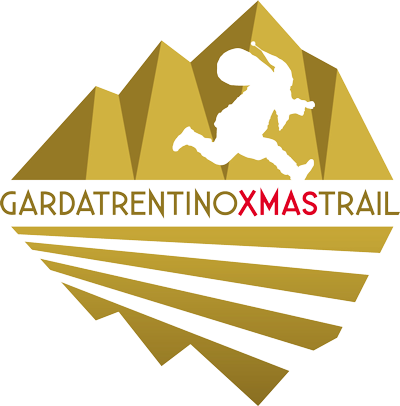 Garda
Trentino




Xmas

Trail
The first trail race in the Alto Garda

---
Route
Difference in altitude
1300m D+
Start
Torbole (68m a.s.l.)
Arrival
Torbole (68m a.s.l.)
2 Refreshment points
10° and 20° km
Highest point
483m s.l.m. Busa dei Capitani – Monte Corno
Most panoramic points
Garda lakefront between Torbole and Riva del Garda, historical centre of Riva del Garda , Venetian fortes "Bastione", "Frapporta" medieval centre, Tenno Castle, Olive cultivation of Arco and Tenno, Arco Castle, Church of San Martino, Chestnut tree wood of Nago, historical center of Nago, Penede Castle, Santa Lucia ancient road, historical center of Torbole.
Technical characteristics of the path
Low-altitude trail suitable for the winter season. It is characterized by a rather lively route both in the background variety and the alternation of climbs and descents. The first part of the track, of almost four kilometers, takes place on the fast lakefront, the first ascent, towards the Bastion of Riva, on a paved road from where the path mostly single track and unpaved road. The second part, after the second refreshment, is almost a long climb to cut the slope of Mount Corno until you reach the highest point of the race. From this point the descent towards Nago takes place on a path that crosses the plaques, which, although wide and equipped with parapets, requires a little attention. After crossing the village of Nago we descend towards the arrival of the historic Santa Lucia street.
Rules Book
UNDER CONSTRUCTION
Event program
Friday 9th December 2022
Torbole sul Garda (TN)
| | |
| --- | --- |
| From 16.00 to 20.00 | BIBS COLLECTION |


Saturday 10th December 2022
Torbole sul Garda (TN)
| | |
| --- | --- |
| From 6.30 to 8.30: | Bibs collection Garda Trentino Xmas Trail |
| From 8.00 to 9.30 | Bibs collection Garda Trentino Xmas Trail XS |





Garda Trentino Xmas Trail

8.30
PRE-RACE BIBS CHECK IN

| | |
| --- | --- |
| 8.50 | BRIEFING AT THE STARTING LINE |

| | |
| --- | --- |
| 9.00 | START GARDA TRENTINO XMAS TRAIL |





Garda Trentino Xmas Trail XS

9.30
PRE-RACE BIBS CHECK IN

| | |
| --- | --- |
| 9.50 | BRIEFING AT THE STARTING LINE |

| | |
| --- | --- |
| 10.00 | START GARDA TRENTINO XMAS TRAIL XS |